AGENDA
International Forum for Trilateral Cooperation 2022
Future-Oriented Trilateral Cooperation: Lasting Peace, Common Prosperity, Shared Culture
Opening Session 09:30-10:30

Opening Session

Leadership of TCS and extinguished guests including high-public profile political figures and high-level officials from the ministries of Foreign Affairs will give remarks and build momentum for Trilateral Cooperation.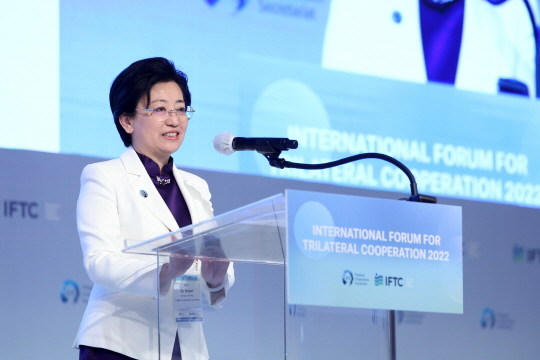 Session 1. 10:45-12:15

Session 1. Engage to Embrace: Institutionalization of Cooperation as a Key to Human Security and Peace

The three countries have institutionalized Trilateral Cooperation for more than 20 years and made visible achievements in various areas. The outbreak of COVID-19 has been a testament to the effectiveness of an institutional cooperation scheme and such non-traditional security issues have re-emphasized collective actions to enhance region's capacity for crisis response and maintenance of peace. This session will evaluate how the institutionalized Trilateral Cooperation has served the region in times of crisis, followed by analyses of potential non-traditional security issues lying ahead of the three countries in the post COVID era. Considering that the Trilateral Cooperation framework is the most comprehensive institutional mechanism in Northeast Asia, the session will discuss how the Trilateral Cooperation framework can further evolve its level of institutionalization to stay equipped against such uncertainties.
Session 2. 13:45-15:15

Session 2. A New Chapter: Driving Inclusive Growth for Regional Common Prosperity

Moving into the third year of the COVID-19 pandemic, the world economics is still going through exceptional uncertainty. Nevertheless, regional trade initiative such as RCEP is expected to create growth opportunities for the member states as well as to contribute to the worlds' post-pandemic economic recovery. Digitalization and automation in socio-economic activities, triggered by the COVID-19, have made substantial progress and the need to develop green technology and green transition in Global Value Chain (GVC) is also growing. The session will invite speakers to share insights on the potential trilateral cooperation under the RCEP framework, as well as to examine the ways to further strengthen trilateral economic collaborations by harnessing the new growth opportunities of digitalization, automation and green transition to achieve regional common prosperity in the post-COVID 19 era.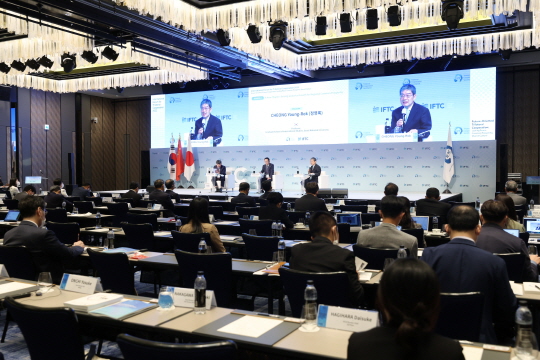 Session 3. 15:30-17:00

Session 3. From the Past to the Future: Embracing Shared Culture towards the Sense of Community

China, Japan and ROK have shaped a series of shared cultural memories through thousand years of mutual exchanges. Today, similar cultural elements are still exerting influences in the three countries and playing significant roles in people's daily lives. However, the shared culture, which is supposed to be cherished together, occasionally triggered irrational controversies which affects the understanding and friendship among the three peoples. COVID-19 has hindered people-to-people exchanges and misperceptions have arisen due to misinformation and lack of communication. The session will invite speakers to share insights of how CJK can properly treat shared cultural elements/traditions, what is the role of cultural exchange in enhancing mutual understanding and trust, and how the three countries should nurture the sense of community for shared culture in the future.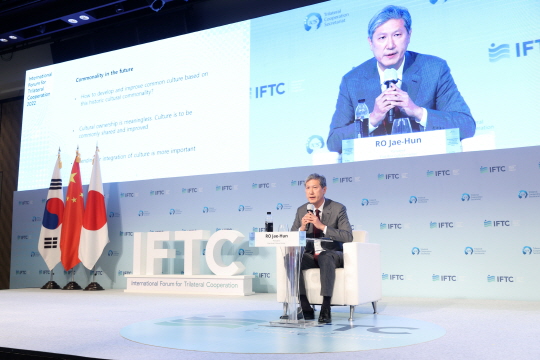 VENUE
PLACE

Online via Zoom
ADDRESS

Zoom link will be sent to the registered address on June 11, 2022
TEL

+82 (0)70-4263-5518
TRANSPORTATION

zoom