AGENDA
International Forum for the Trilateral Cooperation 2019
TRILATERAL COOPERATION 3.0 – Charting New Pathways to Shared Vision
Overview

International Forum for Trilateral Cooperation 2019

The year of 2019 marks the 20th anniversary of the trilateral cooperation among China, Japan and the ROK. During the past 20 years, trilateral cooperation has developed from an informal breakfast meeting among the leaders of the three countries to the institutionalized cooperation including Trilateral Summit, 21 ministerial meetings and more than 70 inter-governmental working consultations, which has made positive contributions to the stability, development and prosperity of the three countries and beyond.

To commemorate the 20th anniversary of trilateral cooperation, the Trilateral Cooperation Secretariat (TCS) will host the International Forum for Trilateral Cooperation 2019 (IFTC 2019) on May 10 (Friday), 2019 in Beijing, China. This year, the IFTC 2019 will be held with the theme of "Trilateral Cooperation 3.0 – Charting New Pathways to Shared Vision". Taking this opportunity, we would like to review the past achievements and explore the direction for future cooperation. There will be 3 Sessions focusing on political, economic and socio-cultural affairs respectively.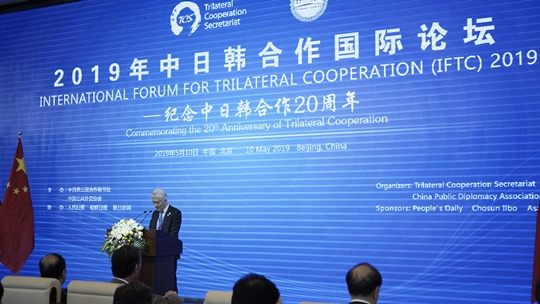 Opening Session 09:30 - 11:00

Opening Session

Leadership of TCS and China Public Diplomacy Association, extinguished guests include high-public-profile political figures, high-level officials from the Ministries of Foreign Affairs and main stream media of the three countries will give remarks and build momentum for trilateral cooperation.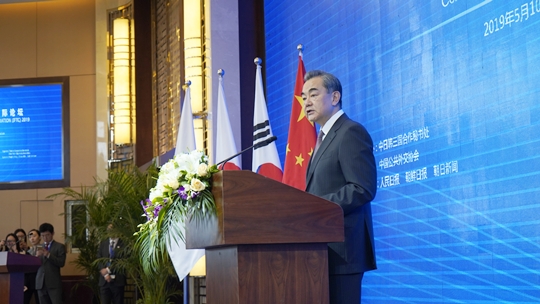 Session 1. 11:15 – 12:30

Reshaping Vision for Trilateral Cooperation – Strengthening Interconnectivity for Future-oriented Partnership

Session 1 will invite scholars to analyze the current global & regional situation and possible influences on trilateral cooperation. The session will also analyze what national strategies each of the three countries has in order to respond to such situations and whether there is any common ground between them that would become a key to the further promotion of trilateral cooperation. Based on the in-depth analyses on the current status of trilateral cooperation, participants will also be asked to propose new ideas on the ways to clarify the vision for trilateral cooperation to upgrade it to a higher level and realize lasting peace and co-prosperity in Northeast Asia.
Session 2. 14:00-15:15

New Model for Trilateral Economic Cooperation – Shaping Trilateral Common Modality

This Session will discuss the possible new model for trilateral economic cooperation for the next decade and share very concrete ideas on designing common modality towards new opportunities of prosperity.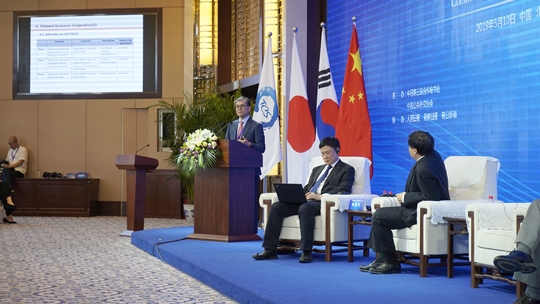 Session 3. 15:30-16:45

Creating Synergy between Culture, Sports, and Tourism

The Session will bring together experts and government from the three countries with the aim to address measures to maximize the synergy effects of the collaboration among the three areas, share best practices and explore future cooperation among the three countries with a long-term perspective.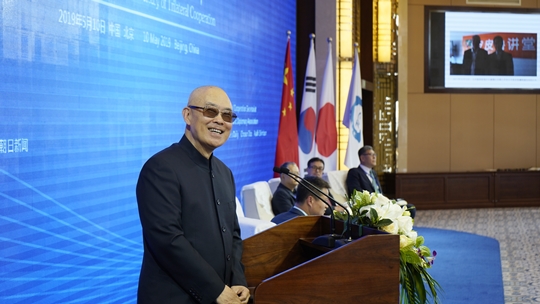 VENUE
PLACE

The China Song Qing Ling Science & Culture Center for Young People
ADDRESS

No.11 Yuyuantan Nan Lu (or No. 11 Yuyuantan South Road), Haidian District, Beijing 100036
北京市海淀区玉渊潭南路11号
TEL

+86 10 6851 4884
TRANSPORTATION

.
.