We welcome you to join us in this great cause.
In 1999, the leaders of China, Japan, and the Republic of Korea (ROK) launched the Trilateral Cooperation and the three countries have constantly enhanced mutual trust, deepened cooperation, and pursued common development. The world has been undergoing profound changes and COVID-19 has accelerated transformations by imposing economic, social, and humanitarian challenges. At this critical point, it is crucial for China, Japan, and the ROK to form a future-oriented Trilateral Cooperation so that the three countries can jointly cope with changes, inject confidence in global resilient recovery, and amplify their impact in the post-COVID-19 era.

To facilitate building the pathway, the Trilateral Cooperation Secretariat (TCS) will host the International Forum for Trilateral Cooperation 2022 (IFTC 2022) on Tuesday, June 14, 2022 with the theme Future-Oriented Trilateral Cooperation: Lasting Peace, Common Prosperity, Shared Culture.
IFTC is one of TCS' annual flagship events with an aim of sharing constructive proposals for Trilateral Cooperation. There will be three sessions focusing on political, economic and socio-cultural affairs, respectively.

The year 2022 also marks the beginning of the second decade of TCS. TCS will host Trilateral Cooperation Secretariat in the New Decade- Publications and Projects Launch Event (Pre-event) on the afternoon of June 13, 2022 to showcase TCS' endeavors in fostering Trilateral Cooperation.

The TCS cordially invites you to join us at the IFTC 2022 and the Pre-event online. We truly believe that your prominent presence will be an invaluable contribution to the success of IFTC 2022.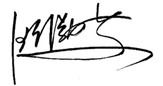 Secretary-General of the Trilateral Cooperation Secretariat
OU Boqian